"Many new stand-alone salons are coming up in tier 2 and tier 3 cities."
As the only salon furniture manufacturer in India, Marc has not only brought innovation and quality in salon furniture design together, but offers customised solutions too. ro has been working with the company from the last 18 years. Started by his father, the company has transitioned from being a medical business and diversified into beauty. With showroom/service centres in Gurgaon, Hyderabad, Bangalore, Chennai, Mumbai and Lucknow, the company services some of the top salons across India.
Durgesh Sharma spoke with SSWEEKLY about how the lockdown has changed the salon business.
How has your business changed since the lockdown?
Yes, the lockdown has affected our business. We faced a lot of problems, the production decreased considerably due to the lower offtake. A lot of workers left for their native places which made it really tough. All these factors largely affected the turnover as well. But we are gradually pacing up and adapting to the changes.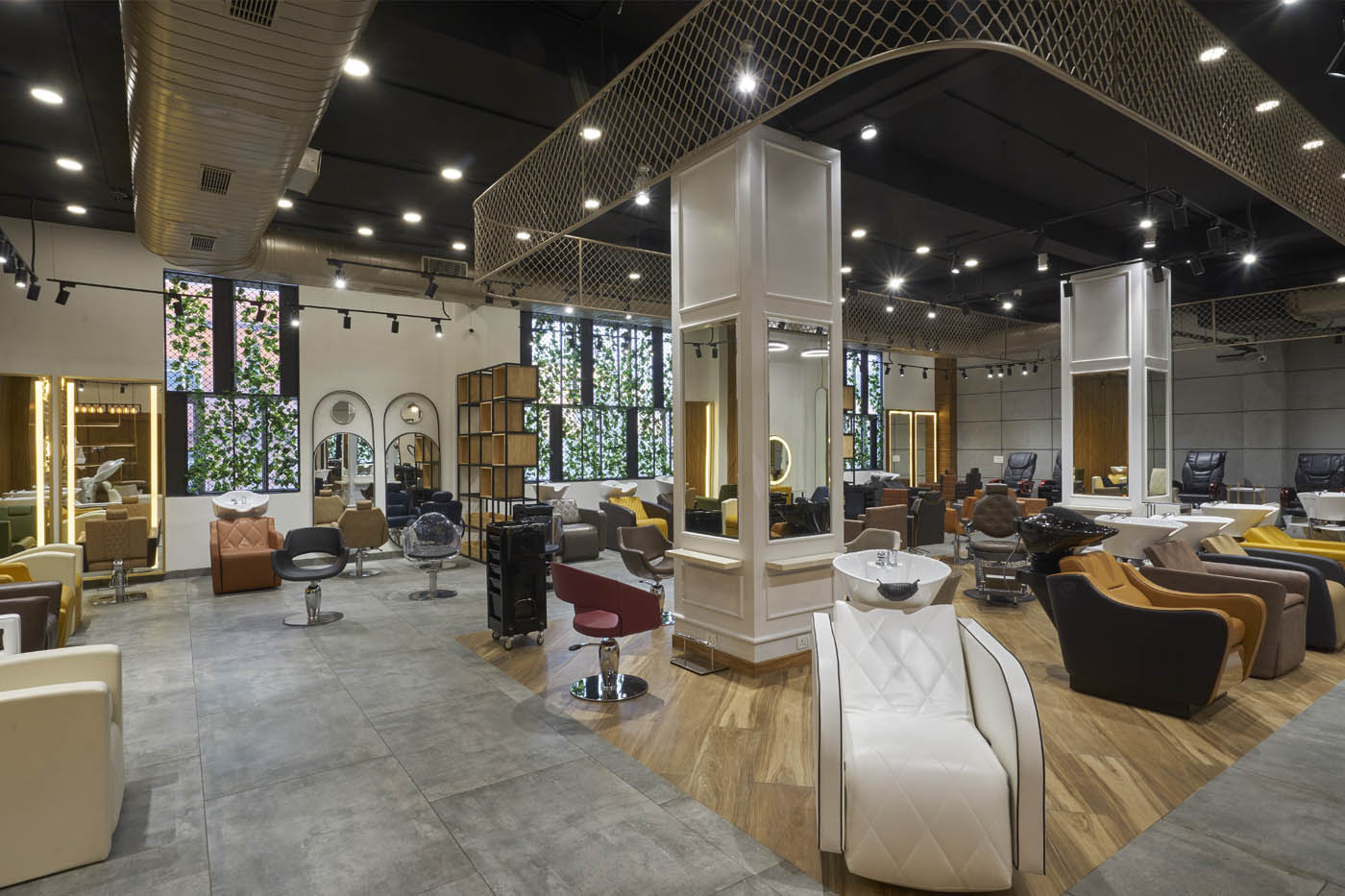 We see that there has been a shake-up in the industry due to the pandemic. Has it changed your customer profile?
Since the pandemic, there have been a lot of changes and there has been a subsequent change in the customer profile as well.
A lot of new stand-alone salons are coming up as we see landlords coming into the business themselves and new salons are also being set up by hairdressers who moved to their native places. Business owners from other industries which are drying up due to COVID are now investing into the salon business too. Something different that I see coming up are luxury salons at home. People have started making salons at their residence to avoid the risk of COVID and for their convenience as well.
How is the market for salon furniture? What about imported furniture?
Great actually! There is a lot of scope in this business line and I believe that it has a bright future. Times like these can be challenging, but I have seen a lot of new brands coming up which increases our scope.
The market for imported salon furniture is going to go down as they are unable to provide services, timely delivery, customization and
competitive pricing. There are two main markets; Chinese and European. Although Chinese products are very affordable, the product quality is extremely poor and additionally servicing too cannot be provided. On the other hand, European products are similar to ours, but the price is way too high and they are unable to provide services at times and spare parts are extremely expensive. Entrepreneurs are expanding their salon business and so it is not feasible for them to purchase products at such high prices.
A new trend of customization of furniture as per their salon interior has been introduced in the market. The disadvantage of imported furniture would be that it can't be customized as per the buyers' needs.
Did you get any government benefits as a manufacturer? Say under 'Make in India'? (What benefits would you wish for?)
No, we do not get any such benefits from the government as a manufacturer. The government could provide lands for manufacturing at a lower rate or could introduce a scheme for the same. As land is so expensive today that a lot of manufacturers are unable to purchase industrial land. So, the production capacity decreases. As a manufacturer, we import spare parts but the duty on them is very high so reduction of duty would also be beneficial.
"It is a good time to start a new salon furniture business as salon industry growth is more rapid than other businesses."
How is the industry growing post lockdown?
The industry is growing gradually; they are also adapting to the new normal and are incorporating every measure for their client's safety. In the initial phase during April there was no sale at all. The market went up a little by September. But, the months of October and November the sales were back to normal due to the festive and wedding season. I'm not sure if the boom will continue after December.
What advice would you give someone opening a new salon?
I would advise them to design their salon in such a way that there is space and social distancing can be followed. Various other things like hygiene, ventilation and staff training is also very important. The staff must be trained properly and educated for a well-functioning salon.
Is it a good time to start a new furniture business now? What would you advise them?
Yes, it is a good time to start a new salon furniture business now as salon business is growing is more rapidly than other businesses now. Moreover, rental rates are very low these days and staff availability is easy too.