Meet Dermalogica's international skin educator Geraldine Schefermann
International skin therapist, Dermalogica's international skin educator Geraldine Schefermann has spent nearly 15 years with the brand. Having had a successful career in different skin institutes and medi-spas around the world, she joined International Dermal Institute (IDI) more than 10 years ago. Currently based out of the Dermalogica office in UK, she manages and teaches the extensive curriculum of postgraduate classes in Europe, Africa, Middle East and Asia.
I had the opportunity to meet her on her recent visit to India and to speak with her about the brand and recent trends in skincare. Her global experience will certainly give you a fresh insight into what consumers are looking for today.
What changes do you see post Dermalogica's acquisition by Unilever?
There is a huge difference! We are a beauty brand all about the wellness and health of your skin and not just about looking beautiful. It is exciting for me to see the new formulations that are being launched now. Some of the products that are being re-formulated are amazing. All these new products give results and are backed by clinical trials and data that can back up claims.
What are consumers looking for today, in their skincare products?
No. 1 – Results! We are a society where everyone is a friend on social media and want to look our best!
Consumers don't believe in fads anymore and want real results. They want to know that the products they are paying for have the ingredients (in them) that will do what they claim to. Secondly, they are really busy and don't have time for elaborate rituals. So, they want effective, multifunctional products which could address diverse concerns e.g. acne, pigmentation etc. and give results.
Where can consumers find 'authentic information' and solutions for their skin concerns?
When a consumer searches for information online, there is a lot of misinformation out there, especially with the 'influencers'. It is not authentic.
I can tell you what we are doing to educate the consumer. Dermalogica is present on social media with consumer facing video content. We also have several third-party internet accounts (which sell products online) especially in the U.K. where we have a strict criteria to carry our education with our brand. We produce the content needed for the user to understand what their condition is and how our brand can help. We support our distributors by giving them key ad words to use so that their content pops up at the top of the page when the consumer searches.
It is a constant work-in-progress. Of course, we will always recommend the consumer to consult a skin care expert about her condition.
Today every brand is talking to their customers one-on-one.What is Dermalogica doing?
Our AI based Face Mapping App can map your face, identify your issues and offer personalized products for them. We also have a widget based on AI technology which goes with that, e.g. when we launched the Daily Superfoliant and we talked about pollution, the widget could tell you what the pollution levels in your city were currently and what Dermalogica products to use to minimize the risk. We have this around any of our innovations.
For the professionals we have derm products. So, let's say you come to me, we will do a digitalized consultation and on the basis of your data, have a conversation about how your skin is and select the right products for you. The prescription will be emailed to you with some extra advice and a reminder of your next appointment.
So, we are quite advanced with our AI and digital technology for the consumer.
What about customisation?
Customisation is huge! It's the no.1 trendworldwide. We have always been about customisation because we believe everyone's skin is different. When we launched the brand 30+ years ago, we also launched 'The Skin Treatment'. The same treatment, except different each time. Depending on the skin analysis it allows us to have a conversation and customise it for you! So, it's down to how you mix the products, how you layer them, how you use them – so it's all about customisation.
Customisation is a trend now, but it's been a part of our DNA right from the beginning!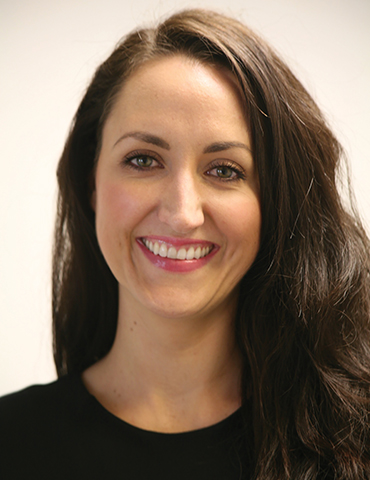 What's happening at Dermalogica India?
India is like any other market in the world. We have all our products here, basis registration
and we have education, where we have expert programmes. There are a number of workshops a therapist needs to attend, to understand skin and to have the skills to perform the treatments. It's quite strict. So, I would say more than anything, we are elevating the level of skills in India. As a company it's our responsibility to give them the knowledge, the skills and the tools to confidently give a full experience to a customer – the consultation, the service and retail.
The bigger picture is supporting the skin centres with the tools to help them be profitable, whether that is social media, staffing, marketing etc. We are also customising this support depending on their needs.
I think the opportunity in the market is to raise the level of education, as sometimes the therapists are not as qualified or as business savvy as we would like them to be.
Does Dermalogica India have a consumer initiative as well?
Yes definitely! We work with Nykaa and they have thousands of consumers on their website. It's our opportunity to educate them about the brand, so that they make smart choices. And what's important is that everything we do in retail drives the consumer right back to the salon for treatments. So, brand exposure is important to promote treatments, which are 60% of our business.
A multi-channel approach is so important to elevate the brand.