Celebrity hairstylist Ity Aggarwal shares interesting insights on colouring curly hair.
Well maintained curly hair is a delight to see and earns compliments from almost everyone. But rarely do people know that having a good curly hair day is hard work. While curls can be unpredictable, unruly and difficult to control, colouring them is not as difficult as it appears. Curly headed Celebrity Hairstylist Ity Aggarwal talks about colouring curly hair with SSWeekly.
What makes curly hair unique when it comes to colouring?
Curly hair is actually the easiest when it comes to colouring. So, even if you've gone wrong with the colouring technique or the colour is jarring, the curls wind around each other and the colour blends because of the texture itself. That's what makes curly hair unique when it comes to colouring.
Important aspects to consider while colouring curly hair
Consultation is crucial
Products used by the clients daily to maintain the curls
Daily use of cream-based products deepens the colour automatically
Curl patterns change daily and look different
How curly the hair is – wavy/ soft curls/very curly
Straightening or blow-drying
Hair straightening and blow-drying can impact the finished look and must be considered. For example, if the stylist chooses a zigzag technique of colouring, the blending of colour may not give the desired look after straightening or blow-drying.
Colour choices
The colour choice usually depends on the consultation with the client and accordingly the technique chosen by the colourist. It could be fashion colours or subtle colours or a combination of the two. Using 2-3 colours from the palette you choose will help to add 2-3 tones in the hair and make the curls look pretty.
I personally like cool tones and prefer the colour to look very natural, but it varies from person to person. Some clients like warm tones and some like reds or coppers etc. For the colour to get enhanced beautifully it's important that the client uses the right product to achieve the desired look.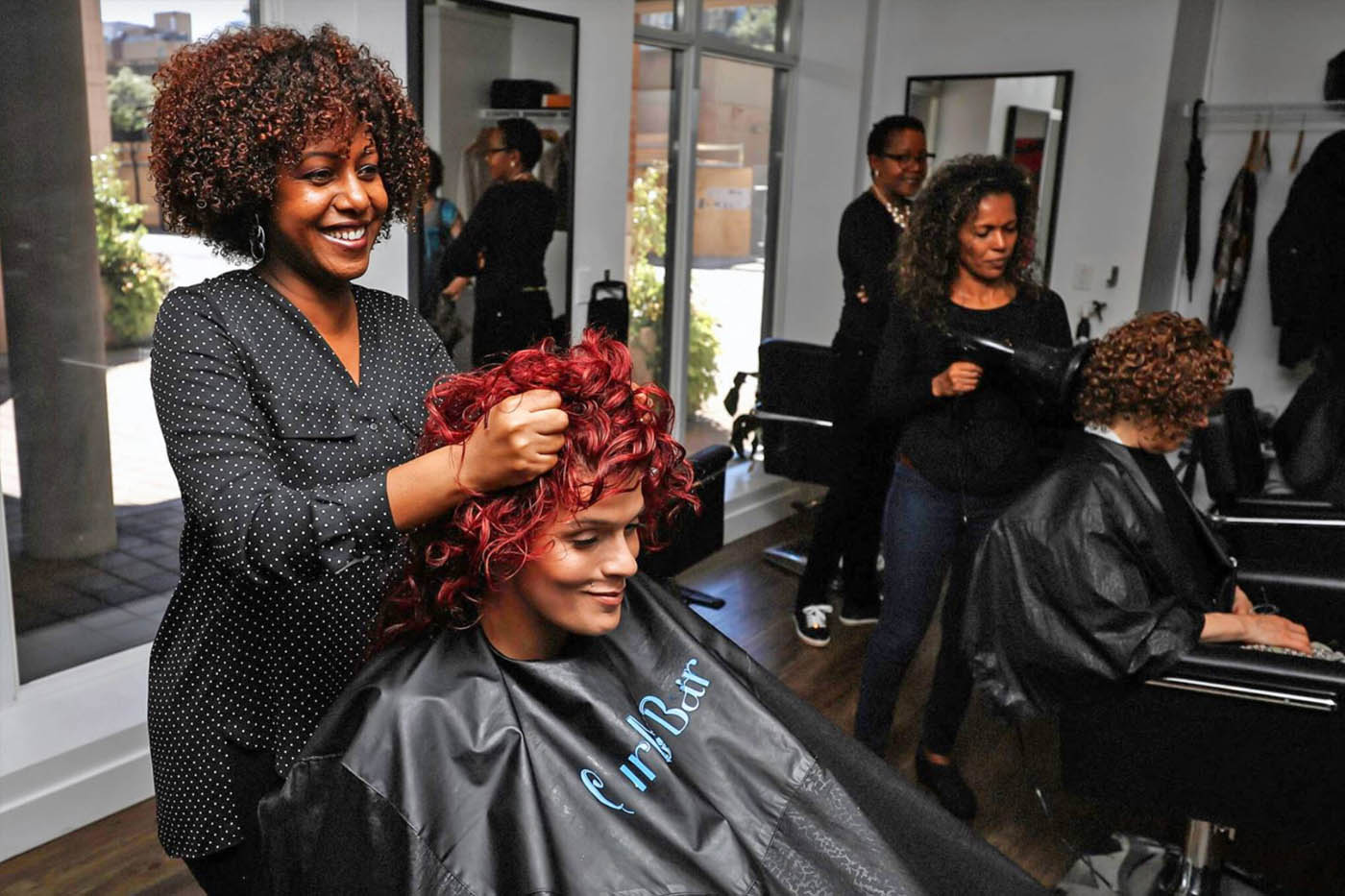 Quick Tips
For clients with rebellious curls use more cream-based products
For very fine hair with manageable frizz, stick to light cream-based products
Use a little and keep adding gradually to get the final result
Use a hydrator to maintain the curls and gradually increase to a heavier cream-based product when it is around 30 to 40 percent dry
So, if you have curly haired clients skeptical about colouring their hair tell them to fret not and curl in some colour!