OMC and HBS Nailathon Winner Pooja Panvanda speaks about her muse and passion for nails
From mattes to moonlight manicures, jewelled queen-like nails to florals, doodles and abstracts, nails have become fashion's new canvas today. While nail art is said to have a history as old as 3000 BC, modern fashion has opened the doors to innovation beyond imagination and that's exactly what Pooja Panvanda has just proved!
StyleSpeak brings you Pooja Panvanda who has done India proud by winning the Gold at OMC World Championship in the Nail Fantasy Category that just concluded. A proud winner of HBS Nailathon 2019, she Founder at Nails Jewells talks about her journey in the nail industry so far.
What made you think of becoming a nail artist?
While it was a sudden change of career, I was sure of becoming a nail artist as nails are my passion, and I've been lucky to turn this passion into a career option. I'm an M.B.A, graduate and a retired inflight manager from an international airline. I always wanted to have a career that is 'exciting or rewarding', yet allowed the flexibility to work at with the ease of being at home. So, I did a professional Nail Technician course and started my business from my home studio, keeping the safe environment and maintaining privacy of my clients.
My passion for art and attention to details has helped me evolve as a better Nail artist. It was the exclusivity, inventive conceptualization and substantial utilization of my nail art that made me win accolades nationally and internationally.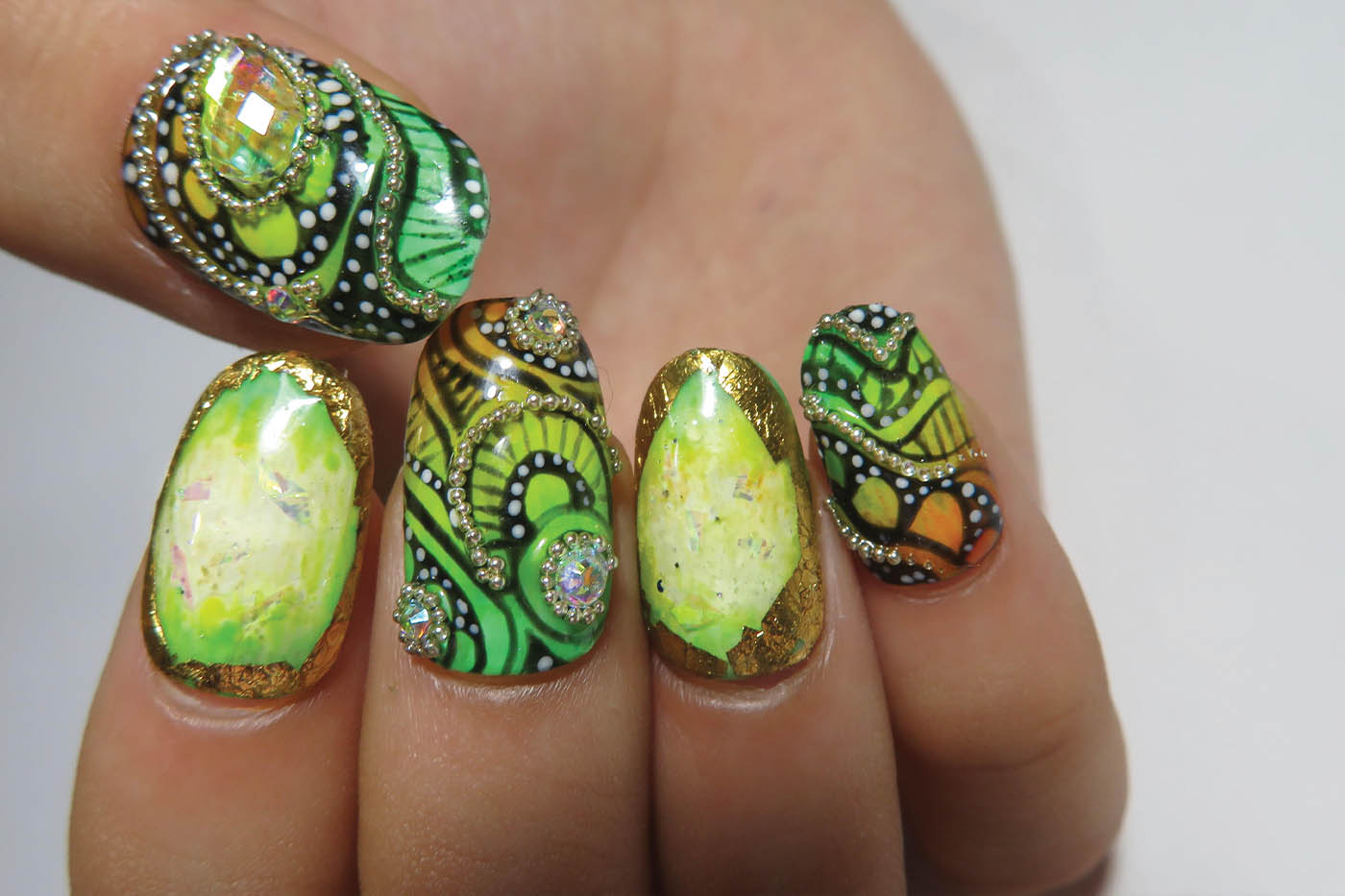 How was your experience with competitions?
While I did not have any hardcore industry experience it was a challenge for me, but I was lucky to have good mentors who helped me through out and it resulted in my first milestone – winning 1st prize in Nail Premiere League Professional Beauty India 2017.
In 2018 my nail art was published in a UK's Leading magazine, 'SCRATCH', Nail Magazine 'GLAMSTAR', a leading magazine of India and was selected as Lady Universe Charity Russia as a Nail beauty Adviser. In 2019 I participated in HBS Nailathon and won the 1st prize in 3 categories. Later in 2020 I joined AIHBA and represented India in Online OMC Nail design world championship (New York) and won the Gold Medal for my country. Special thanks to Dr Sangeeta Chauhan & Ms Meera Mevawala for their guidance.
One thing I've learnt from my experiences is that competitions are the first steps to success. You need not win; you just have to be open to learning something new. While preparing for a competition, you scrutinise yourself and your business.
How was your preparation like for the competitions?
We get the guidelines 2-3 months before the OMC Competition based on which I prepared. I would look at the previous winning entries so I
could set the standard of expectation. What helped me personally was meditation and relaxation techniques so I could manage my anxiousness before the competition.
Competitions give an opportunity to reflect, grow and develop as a professional nail artist. It trains your eye to see mistakes that you never realised existed and helps solve problems you previously couldn't. It boosts confidence to push your abilities as a nail technician and be recognised!
How did you feel when you won at OMC?
It was a surreal experience for me when I won the gold medal. It was a dream come true, so it took me a while to realise what I achieved and that it was for real. It's a great feeling with intense satisfaction and I'm ready for more competitions!
Over the past 6 years, I've personally trained under several well-known and talented professionals in the industry which gave me extensive knowledge and helped me improve my skills and techniques. Gaining as much experience and exposure in the industry is important, and that's the secret to achieving greater heights.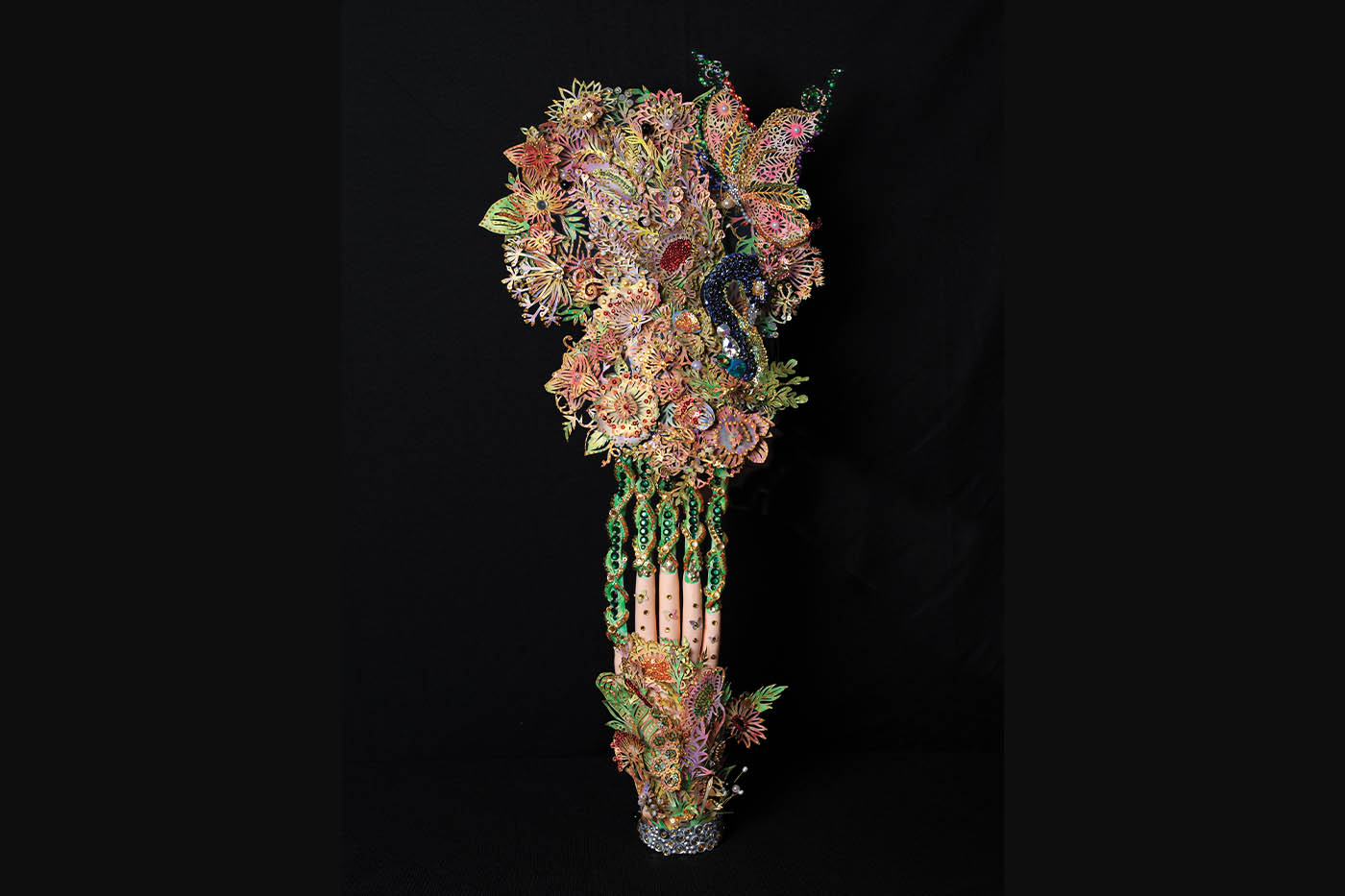 "I would say that the one thing that has inspired me in my journey till now is Competitions!"
Nail art that will trend in 2021 according to you.
2020 was completely a turn over for my business plans and gave a good opportunity for my nails business. COVID-19 has given way to DIYs, home manicures with press-on nails. Custom press-on nails are very common in 'NEW NORMAL' and one of the latest trends in fashion. They are easy to work with and deliver salon-quality nail art. Press-on nails can be customised as per client's design choices and has become a perfect gift for nail lovers.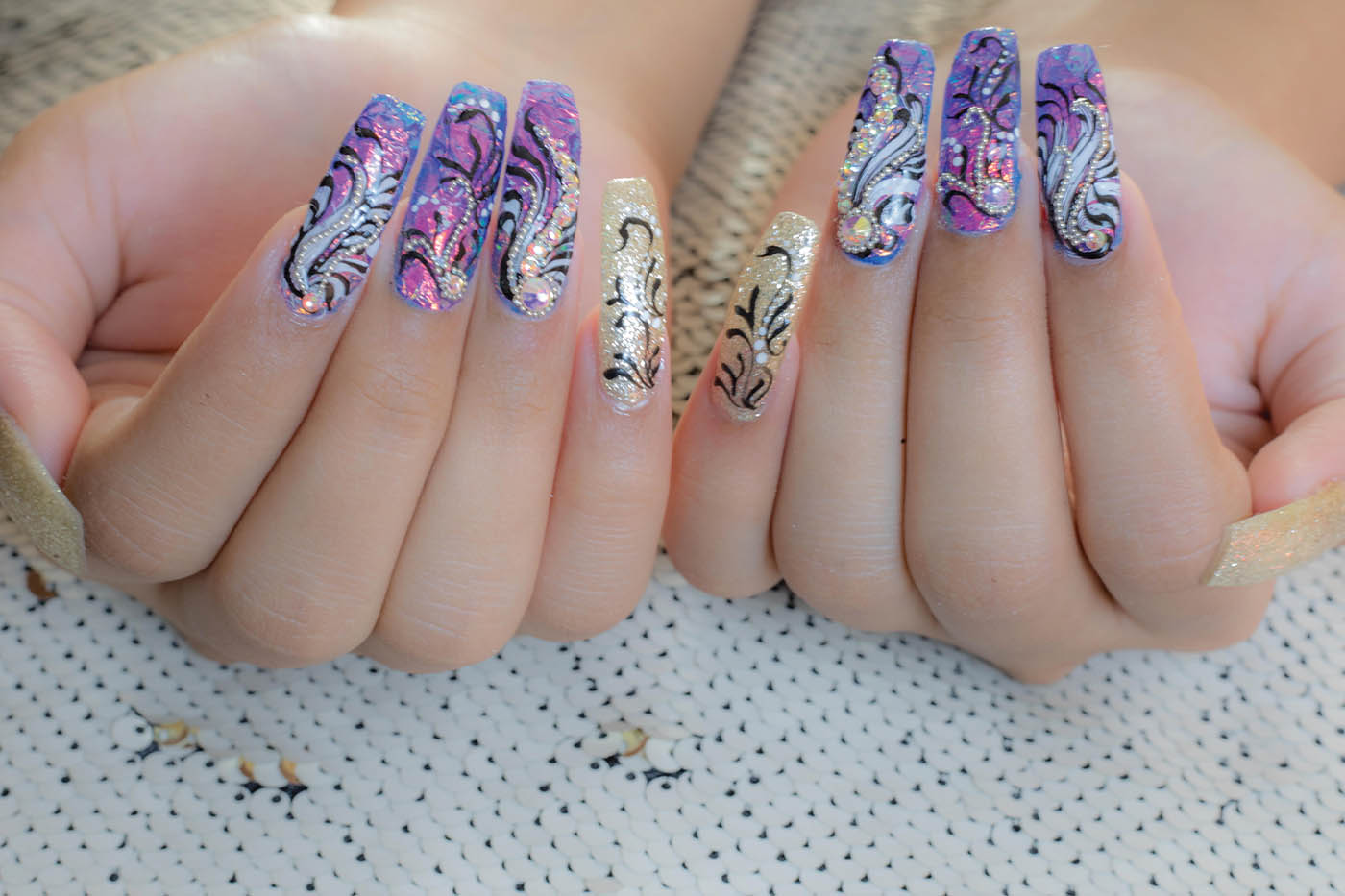 While the nail bars are still on their way to be back on track completely, DIY GEL nail trends are going to rule the trends in 2021 too.
Some of latest nail fashion in demand are:
Holographic, Glow in the dark, Swarovski Crystal, Hand painted Gel nails and
Dark to light Ombré nails.
While there's inspiration in everything around when it comes to nail art, being humble, honest and open to learning are the most important aspects to focus on as a professional nail artist. There is always room for improvement and in this industry, you constantly need upskilling to keep up with latest trends and techniques.
Believe in yourself and always be thankful to those who guide you in the path of success.