Interior designs and measures you can adopt for the post-Covid world
Although the post-pandemic landscape is still uncertain, salons across India have started prepping for the future. While the post-Covid salon environment will not change much in terms of aesthetics, the pragmatics of design will have a greater role play.
Hence, to be on top of the game, it's important for salons and the industry at large to observe the best practices and design trends that are being adopted across the globe.
From stringent hygiene measures to being more environmentally conscious, salons are now taking steps for a better and safer experience.
StyleSpeak brings you some insights on design trends and expert guidance on the measures to be taken to transform your salon into a sanctuary in these uncertain times.
Entrance
The design of entrances can be modified to integrate disinfection measures. Pedal sanitizers or sensor-based sanitizers should be placed at the entry point. Mechanisms to open the door without touching can be incorporated. Thus, touch-free entrances, and technology-based sanitization will evolve as a new normal for salons.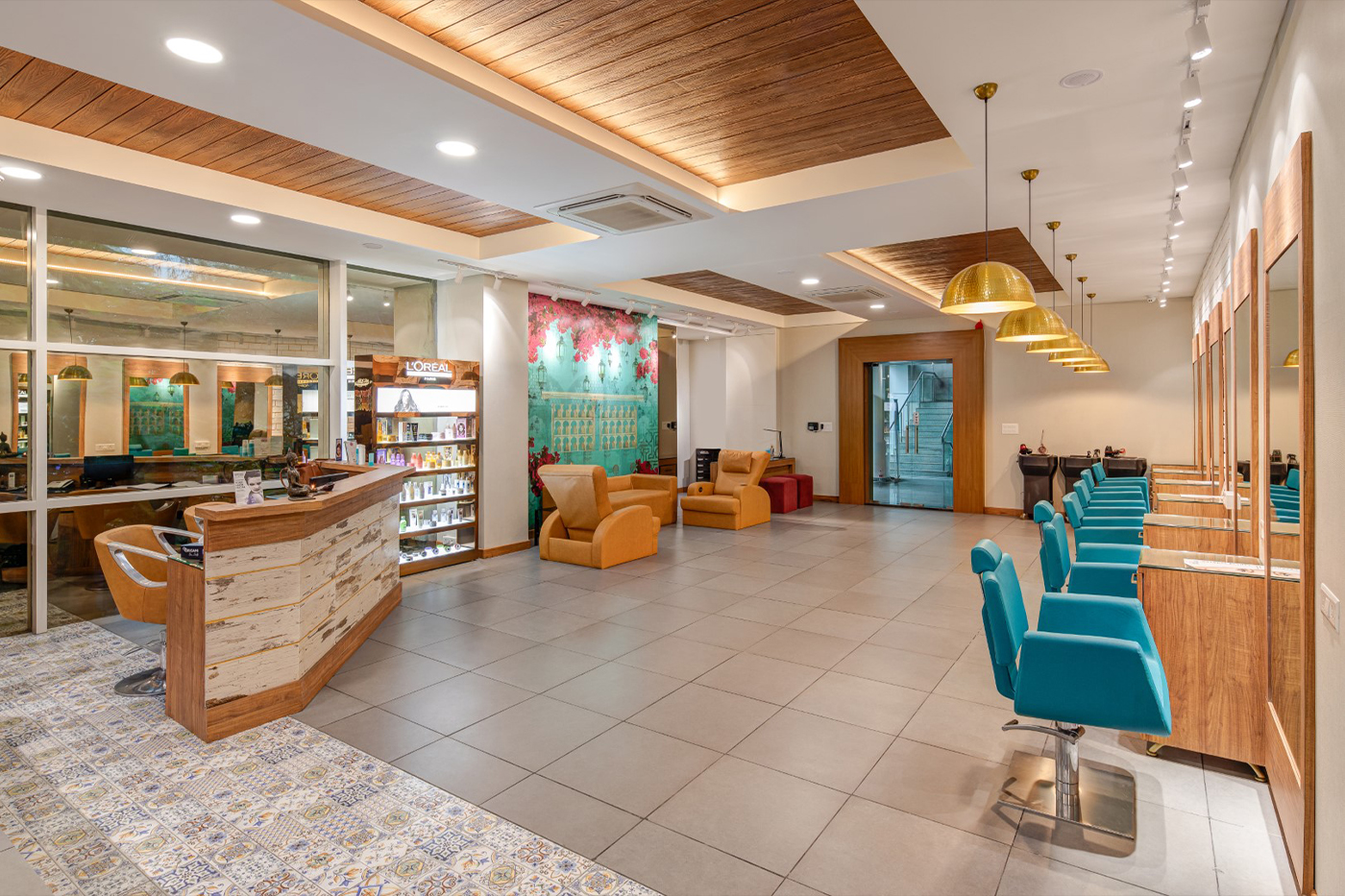 Colour Trends
Covid 19 has had a huge impact on the colour trends for 2021. Colours that promote internal and physical well-being are gaining traction and popularity. Hues that give a feeling of being in nature amongst city dwellers can be used to instill a sense of comfort. Sage green and the colour of the vegetation are being used a lot, as it makes the environment feel calm and provides freshness and positivity. The Pantone Colour of the year – Ultimate Grey and a lovely yellow hue called Illuminating, convey a message of strength and hopefulness that is both enduring and uplifting.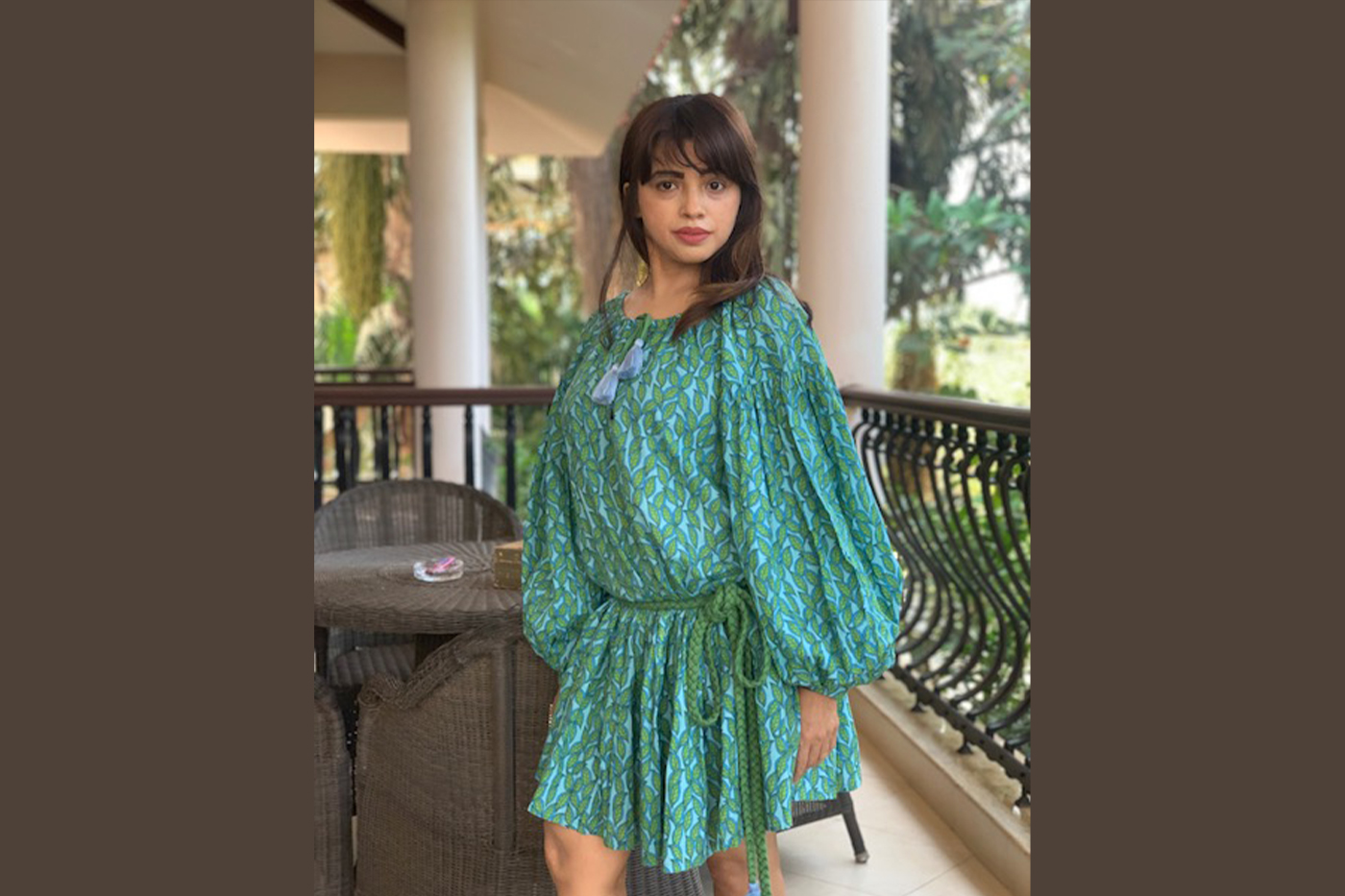 "At SNIP everyone wears masks and follow strict hygiene protocols. Sanitizers are placed every 250 sq ft in the salon and use Dental-grade sterilizers for our tools and pressure-steam washing for our towels and linens. A disinfectant mist is applied to the furniture after every treatment." – Archana Bhobe – CEO/COO – Snip Salons & Spas
Open Spaces and Partitions
Open spaces while complying to social-distancing norms, should be at the top end of the redesigning spectrum. This may mean removing furniture, taping off certain areas or service stations and even installing dividers. Glass or acrylic separators for nail colour services and hair treatments can been arranged to ensure distance is maintained.
Furniture
In a salon, clients from different places and walks of life sit on and touch the furniture. To prevent the spread of the virus, it is essential for the salon furniture to be properly and regularly cleaned and disinfected. Hence, choosing the right material finishes is imperative, so that surfaces can be sanitized regularly, without too much wear and tear. Non-porous and non-absorbing materials such as glass, nano stone slabs in a natural palette, high density granites, etc. allow easy cleaning. Likewise, certified wooden furniture, with a durable wax oil coating can be used, which is natural, non-toxic and anti-allergic; hence meeting sanitization requirements.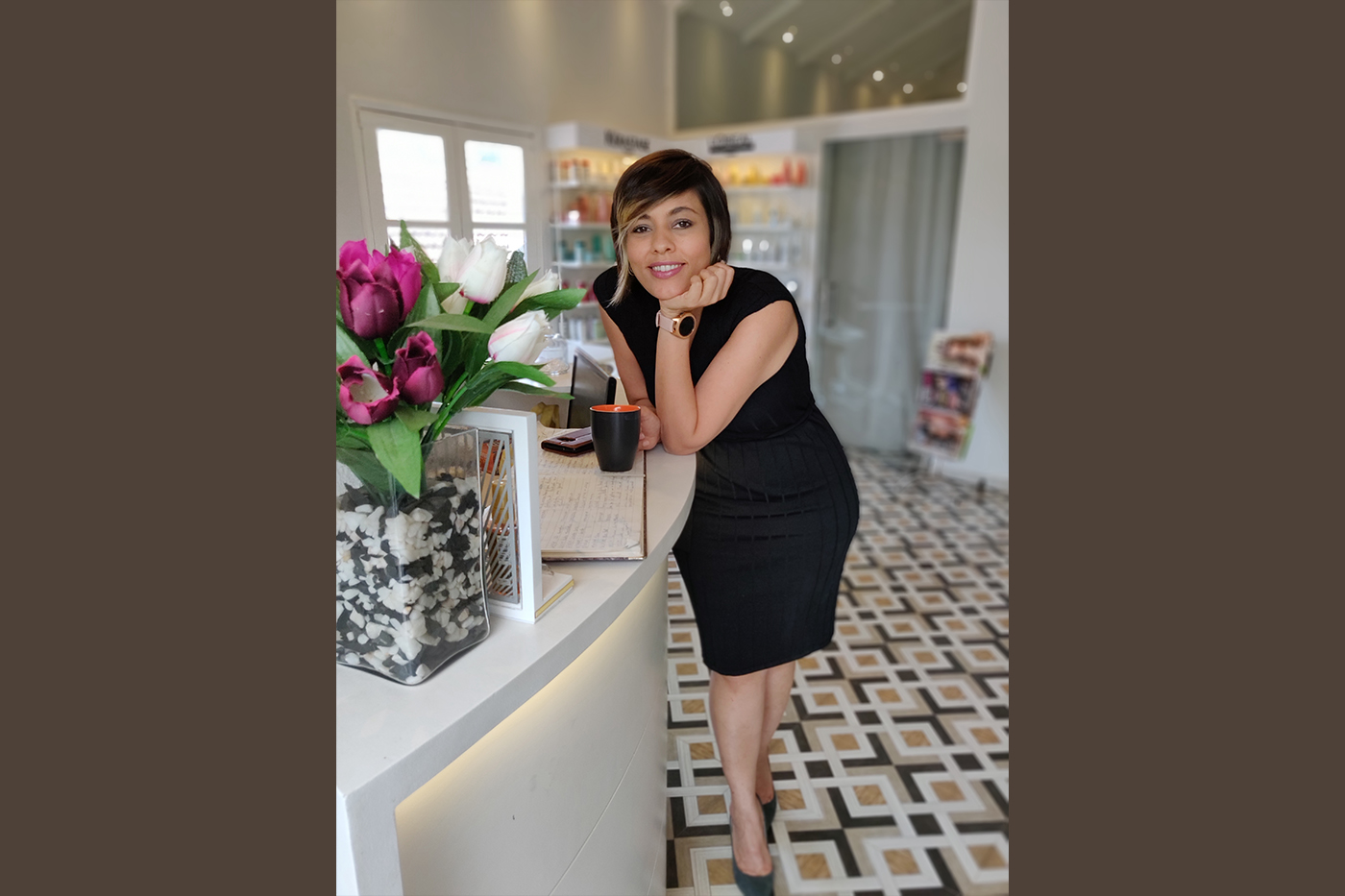 "We maintain adequate social distance between two chairs and we encourage prior appointments. We follow strict protocols including sanitizers at the entrance and temperature checks for everyone including the employees and wearing masks is compulsory" – Bina Punjani, Art Director – Bina Punjani Hair Studio & Academy, Goa
Biophilic Design
We have never needed the healing powers of nature more than now, and it's exactly this that biophilic design seeks to harness to bring nature indoors. You could incorporate elements of this design in your salon by clearing out obstructions from windows and allowing maximum exposure to natural light. Likewise, you can accessorize your space with plants, which will create a calming environment that recreates the beneficial effects of being outdoors.
Adopting Technology
The movement towards integrating more touch-free technologies is gathering pace. Replacing common contact points with touch-free options such as sensors, facial recognition, voice recognition technology like Alexa or Siri, will help protect staff and clients alike. This also reduces the number of surfaces which need to be cleaned regularly.
Air cleaning technologies are also being incorporated in a closed environment to purify the air one breathes.
It's time for salon businesses to embrace and adapt to change. These design changes or adjustments are fast becoming the realities of the foreseeable future – the New Normal. Adopting it will help the salon industry to thrive no matter what.