Here's what aspiring nail artists and technicians must know while offering consultations to their clients.
Nail art is the technique of enhancing nails by trimming, decorating, and polishing them. Consultations are not only the first step towards offering good services, but also a legal requirement before the treatment. They also offer an opportunity to know your client's wishes and preferences to achieve great results. It is very important for professional nail and skin technicians to understand that even regular clients need consultations on every visit as the skin and nail conditions change over time.
Here's a quick guide to help you know what a nail artist needs to know about the profession and what you will learn during the course.
A Career in Nail Art
Nail art involves science, caution and skills; therefore, it cannot be self-taught. It is important to learn the technique from an experienced educator/ academy. Education in nail science is a must to be a nail technician along with a thorough knowledge of health, safety, sanitation, sterilization and disinfection.
When it comes to nail art and clients; the correct training in presentation, table laying, tackling daily problems with nails and practical on job experience can polish your skills thus leading to better opportunities.
"Being an empathetic listener and a nail expert will earn you your client's trust and loyalty." – Shabana Sheikh – National Creative Director – Skin, Lakme Salon
What to Learn
Basic Tools and techniques and applications of artificial nails
Variants – Gel, Acrylics, Extensions, Types of polishes, Fillings and drillings
Designs – French, Polish with glitters, millers, gradients, chrome, mylars, inbuild dry flowers, studs
Services – Tip fixing, Blending, Removals
Assured Professional Growth
Once you start the journey as a trainee, you can grow on to be an Assistant, Senior Nail Technician or start your own Nail Spa. The average pay scale for nail artists in India depends on the skill set, level of employment, and place.
Benefits of Nail Art Your Clients Must Know
Nail extensions act as a reinforcing layer that enhance nail strength and protect nails from exposure to harmful effects such as detergents or household chemicals
Nail art offers a wide range of colours to work with, is a creative way to paint, decorate and beautify the nails with a variety of glitters, chromes, matt colours and shimmer
Gel polish lasts up to 3 weeks, maintains its shine until it is removed
Gel polish does not chip off as long as they are applied by professional nail technicians followed by 4 layers of gel correctly and all the layers are applied in thin coats and free edge is sealed properly
Low risk of smudging while drying – Polymerization is carried out with either UV or LED drying process. The molecules in the gel polish work with the light rays to produce hard, smudge-free and chip-free finish. The process takes around 30 seconds to 3 minutes depending on the lights and brands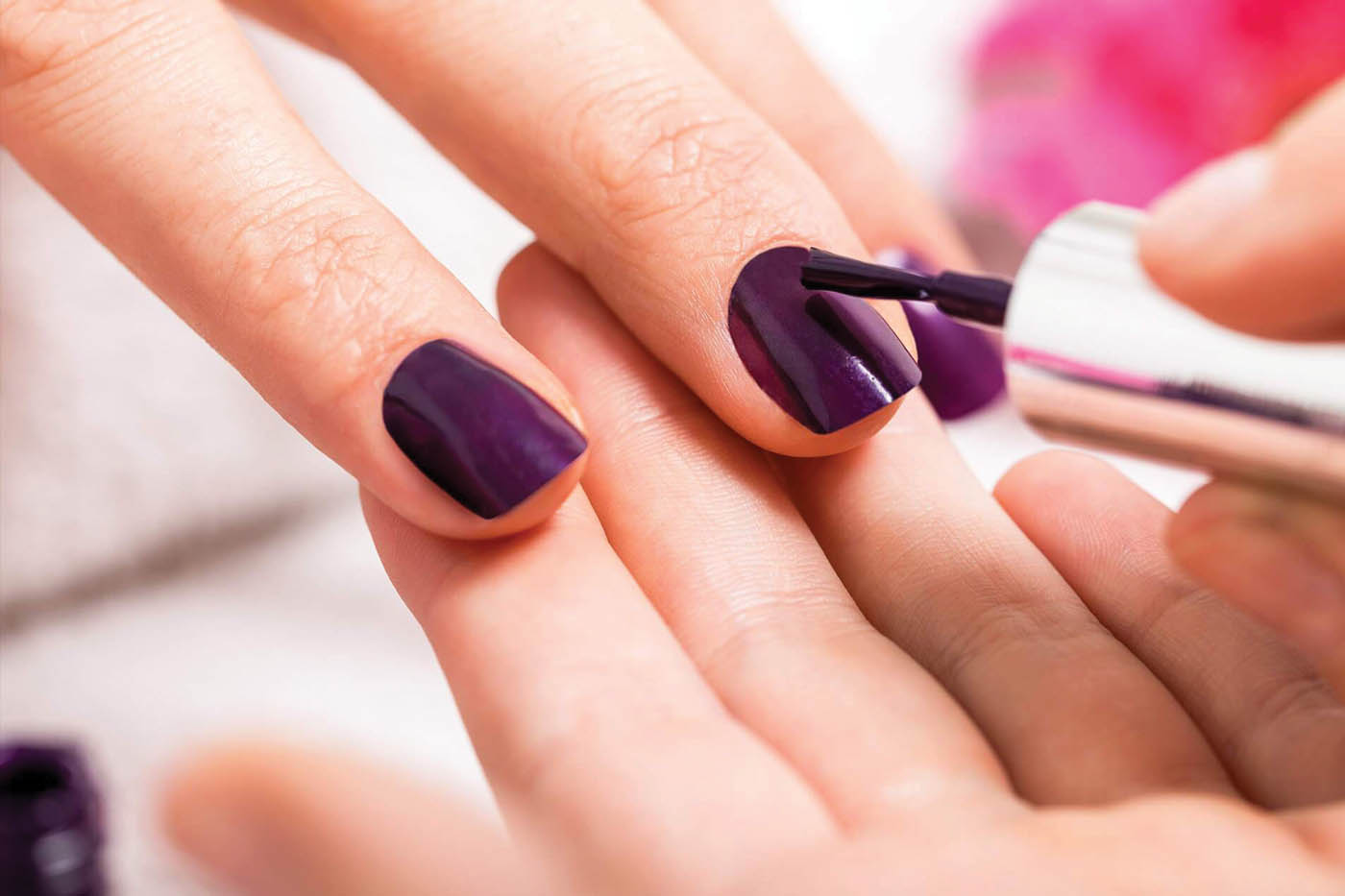 Nail Art Consultation Steps
Diagnose your client's nail health (Health of the nail bed, shape of nails and fingers, thickness of the nails)
Find out about their lifestyle, profession and occasion
Check your client's medical history for any allergies before providing services
Client's preference towards nail art styles
Advice to Clients regarding Professional Nail Care
Self-care for nail extensions is limited to hygiene and maintenance. When an acrylic nail is loose or damaged, it is advised to consult a professional to avoid complications as there is a high risk of developing infection if not done in a professional nail salon.
Good nail health is best achieved by keeping your hands clean and dry. Treat your acrylics with care and you will have beautiful, healthy nails that only require a professional touch-up once every two weeks.
The consultation is a deciding factor in your relationship with your client. As a professional nail technician, you must use the consultation to discover the goals of your client. Your client must believe in you by the end of the consultation with the trust that you're a talented nail artist who is trained and skilled to help her reach her goals and get her hands and feet healthy and beautiful. If you are a nail expert who is an empathetic listener, you will certainly earn your client's trust and loyalty.